Brexit and exchanging UK driving licences
Wednesday 2 December 2020
If you are registered in the Netherlands and you have a UK driving licence, you can exchange your licence until 31 December 2020. Until 31 December 2020 a transition period will be in place.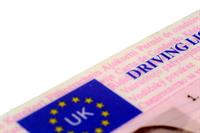 During the transition period your UK driving licence will still be valid in the Netherlands, as all EU agreements and rules will still apply. 
After 31 December 2020, the transition phase will be over and different conditions will apply for exchanging a UK driving licence, because the United Kingdom will no longer be an EU country.
Code 95
Also, after 31 December 2020 professional drivers will no longer be able to add code 95 to their Dutch driving licence. Code 95 will no longer be valid. 
Appointment for exchanging your licence
You can exchange your driving license at the municipality where you are registered. Keep in mind that we are closed around Christmas and New Year's Eve.
More information
Click here for more information and questions & answers on Brexit on government.nl