Free compost at the Waste recycling station
Friday 6 October 2017
October is 'compost month'. This means that you can collect free compost this month at the Waste recycling station.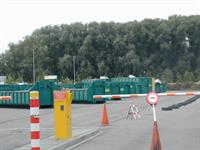 You can load that yourself, so do not forget to bring your shovel with you. You may take one full trailer at a time.
Compost is a soil improver that restores the natural balance in the soil. In the Netherlands, a total of about 1.3 million tonnes of natural waste is collected annually. This is being processed into compost, thus saving waste handling costs and the environment.
The Waste recycling station is located at Gerstdijk 1 in Helmond. The opening hours are Monday to Friday from 13.00 to 17.00 and Saturday from 8.30 to 16.00.